Spontaneous Storytelling is an interactive storytelling event combining the fun of meeting new people with telling and hearing true stories. Two shows a month - one in Oakland, one in San Francisco. Details below.

Spontaneous Storytelling San Francisco
Where: Slate Bar, 2925 16th St. near Mission (1 block from BART)
When: March 8, 2019 and every
second
(2nd) Friday of the month
Time: 7:00-9:00 PM
Cost:
$10 online
.
Or, cash at the door - (but it may be standing room only)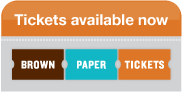 ---
Spontaneous Storytelling - Oakland
Where: The Layover, 1517 Franklin St., Oakland (near 12th St or 19th St BART)
When: Saturday March 2, and every first Saturday of the month
Time: 6:30-8:30 PM
Cost: FREE, but there is a one-drink minimum. Bring ID, 21+ only. Full bar.

---
How the Show Works:

When you come in, you'll be handed a Game Card. The object of the game is to meet as many people as possible by asking them the questions on the card. You'll seed your mind with stories as you play. Next, the storytelling begins. You're already warmed up! We decide on the themes for the night, based on the most popular ideas in the crowd. Put your name in the hat for a chance to tell a 5-minute story inspired by the theme(s). You could win a drink ticket just for telling a true story! It doesn't even have to be a good story!
Rules: Stories must be true, about YOU, and 5 minutes or less.
NO STANDUP SETS.
You will hear a bell at 5 minutes to tell you to finish your story.

Organized by Julie Soller of StorySlam Oakland.